MR LUM is the Senior Partner of HLB Ler Lum Chew. He is a chartered accountant by profession, and also an approved company auditor registered with Audit Oversight Board, approved liquidator, receiver and/or manager as well as a tax agent.
Mr Lum has more than 40 years working experience in the field of audit, tax, corporate finance, receivership and insolvency assignments as well as corporate consultancy. He first articled with an international accounting firm, Price Waterhouse (now known as PricewaterhouseCoopers), Kuala Lumpur and has obtained vast exposure in auditing public and private companies.
He was seconded on two occasions from Price Waterhouse to Sime Darby Berhad, a Malaysian conglomerate, and Sabah Land Development Board. The former was for systems review and implementation of the computerisation program for all Sime Darby's estates. The latter was to oversee and manage the accounting department in the capacity of Regional Accountant.
Together with his partner, they continue to score many 1st in business recovery services like propounding and implementing the 1st car auction for finance companies in Malaysia and the 1st Court Approved Scheme of Arrangement Under Section 176 of the Companies Act 1965 in project rescue and revival of an abandoned commercial project in Malaysia undertaken by and in their capacities as the Court Appointed Liquidators.
Their experiences and strong advocacies in insolvency laws and practices were once again proven in another landmark decision by the Federal Court of Malaysia favouring them in their capacities as the Receivers and Managers by distinguishing the role and capacity of a receiver and manager as against a liquidator in the case in K. Balasubramaniam (liquidator) for Kosmopolitan vs MBf Finance Berhad, Ler Cheng Chye and Lum Tuck Cheong (Receivers and Managers) in November 2004.
Mr Lum has also assisted many clients on listing of their companies to the Main and Second Board of Kuala Lumpur Stock Exchange, Tokyo Stock Exchange, Luxemborg Stock Exchange and the Alternative Investment Market (AIM) of the London Stock Exchange and was involved in numerous corporate exercises for HLB Ler Lum's listed clients. He was also an independent non-executive director and chairman of the audit committee of a second board listed company.
Currently, Mr Lum is a member of the Malaysian Institute of Accountants (MIA), Malaysian Institute of Certified Public Accountants (MICPA), Certified Practising Accountants Australia (CPA Australia) and a fellow member of Malaysian Institute of Taxation (FTII).
He is also the co-author for two books entitled Leasing in Malaysia – A Practical Approach and Manufacturing Industry in Malaysia – A Practical Approach: General and Regulations.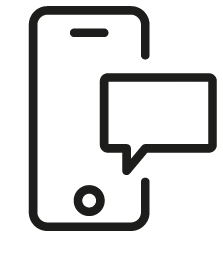 Get in touch
Whatever your question our global team will point you in the right direction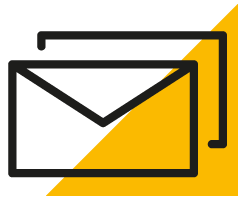 Sign up for HLB insights newsletters